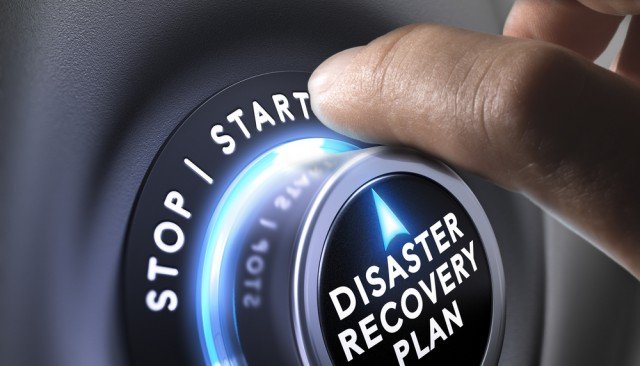 In today's world most organizations cannot function without access to their core IT systems. CIO's and business owners recognize the need for off-site data center protection. The challenges and costs of conventional disaster recovery can be un-realistic.
Those costs include:
Provisioning and operating a remote data center
Maintaining dedicated remote virtual infrastructure at the protection site
Maintaining redundant OS and application licenses
Provisioning dedicated high-speed data links to the protection site
Architecting and managing inter-site security
Ultimately, the problem is that a single organization must bear the entire capital and operating costs of dedicated IT systems. These systems remain mostly unused except in cases of disaster so you are often paying a hefty cost that is hard to justify unless you have an outage.
With the agility of cloud based solutions this problem becomes easier to tackle on any budget. It is also much easier to quantify and helps change the disaster recovery paradigm. One such solution is Centurylink's SafeHaven which helps protect your business from disruptions at a lower total cost of ownership. This cloud based solution allows you to protect your production servers that reside in your internal data centers with replica instances that reside within Centurylink Cloud. The costs of Centurylinks' infrastructure are amoritized across multiple subscribers, so organizations benefit from a much lower cost structure. More importantly, the replica servers are only activated in the case of a disruptive event which means operating costs are even further reduced. There is no need to provision duplicate OS and application licenses either because the production licenses are activated in the cloud upon fail-over.
An enterprise can simply provision a virtual data center within a selected multi-tenant cloud and install SafeHaven to protect its production data center. SafeHaven can keep recovery resources in the cloud "parked" (i.e. powered off with no memory or CPU reserved) until or unless a disaster occurs. It only takes a few minutes to recover IT systems in the cloud. When used for recovery of private data centers in the public cloud, it provides automated inter-site migrations, fail-over, fail-back, rollback and live recovery testing, all with support for group consistency and scripted recovery plans.
Mitigate risk and protect your brand from the damaging effects of a disruptive event by leveraging global expertise by service professionals and deploy a DRaaS solution. They will identify which of your critical applications are most at risk while also deploying the recovery solution best able to protect them according to your priorities. These solutions will also ensure regulatory compliance and security while providing your business with peace of mind that your customers will be protected in case of disaster.
About the Author
Mike is CEO of Agility Communications and a telecom veteran of 20 years, having worked for CenturyLink (Qwest) and as an independent telecom consultant. His industry expertise makes him adept at advising businesses on telecom strategy, helping SMBs optimize their communications, especially in the rapidly evolving landscape of cloud services. He is committed to working with companies to assess their voice and data systems in an effort to remain agile and competitive in the marketplace.
When he's not creating value for customers, Mike and his family spend time outdoors and like to take in the arts. Mike is a consummate hobbyist including sports, boating and the outdoors. He loves to talk baseball, especially if it involves his favorite team, the Angels.
Connect with Mike on LinkedIn or read his latest posts or learn more and get pricing at Agility Communications website.