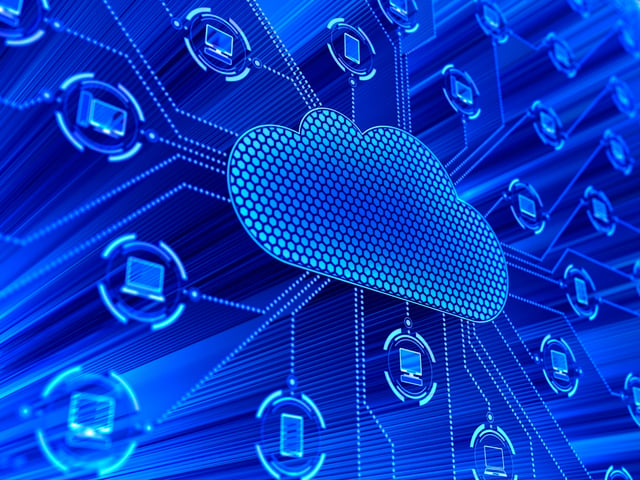 Most small businesses don't have the budget for enterprise software, expensive hardware – or an elaborate website. But as your business grows, adding products or services, as well as customers, employees and new locations, it makes sense to invest in technology to help manage that growth. Does that mean you need to invest in an ERP or supply chain management system? Probably not. At least not right away. But here is 4 cloud services that can make scaling your small business a lot easier.
Accounting Software
Getting a handle on finances can be one of the most challenging parts of growing a business. SMBs inevitably reach a point where just using an Excel spreadsheet simply wont cut it anymore. Getting accounting software can help make the accounting process more automated and less error-prone. This is especially true if you choose one that's integrated with billing, invoicing, time tracking and expense management functions.
Cloud accounting platforms such as Quickbooks online or others can be had fairly inexpensively with zero capital outlay. They eliminate the need for manual data entry on everything from payments to payroll to CRM. It saves time and money and it also gives business owners a view of how money flows in and out of the business.
Marketing Automation Software
One of the most effective ways to scale your business is by marketing online. Automation software can help put many of your marketing and sales efforst on auto-pilot. By automating mundane tasks such as creating predictable acquisition and follow-up workflows, you can free up your sales people to do what they do best - close deals. Some of the more popular are Infusionsoft, Mail Chimp and Constant Contact.
Cloud Communications
Along with all the above mission critical systems voice communications has also become a cloud offering. Gone are the days of having to pay a technician to come to your business and manage, update or change your phone system. Bandwidth has become so cheap that Voice over IP is quickly becoming the preferred method of business communications. As with most cloud offerings phone equipment requires no capital expenditure, software updates are free and support is 24/7 and also free. In a cloud based system as soon as new features are introduced, they get rolled out to customers.
In a cloud system voice is simplified and companies with no IT support can lean on 24/7 cloud technician support, who manage the system for you at no additional cost. Your branch locations as well as the corporate HQ are on the same system and that allows for secure internal communications, instant messaging, 3 digit dialing, file sharing and if you want communications integrated into your business processes with cloud based communications you can do it. Remote employees need only have an internet connection and they can connect to there desk phone remotely using a mobile app on any mobile device. Calls will automatically ring their mobile without forwarding and voicemails stay on the phone system. Calls and instant messaging capability, presence management, all the functionality of being in the office will exist on any mobile device the employee may be using and without the need for complicated configuring or VPN giving them the flexibility to work anytime, and from anywhere.
Data Storage
There are several cloud storage providers, some of the more well known are Amazon Web Services (AWS), Rackspace, VM Ware and Centurylink. What these companies have done that is different from a typical data center is created a massive distributed server infrastructure spread across many data centers and in some cases even many countries. These networks are built using the highest end equipment and connectivity available today. Having your data on that infrastructure is one of the first advantages of cloud that I would point out. There is no way a company could cost effectively duplicate the security, redundancy and high quality hardware these cloud companies have built. If your business is seasonal these providers allow you to scale your servers on the fly and you only pay for what you use. This gives you speed, scalability and reliability.
As your business grows there are many complexities that arise and cloud applications can simply those issues and greatly reduce the capital cost to resolve them.
About the Author
Mike is CEO of Agility Communications and a telecom veteran of 20 years, having worked for CenturyLink (Qwest) and as an independent telecom consultant. His industry expertise makes him adept at advising businesses on telecom strategy, helping SMBs optimize their communications, especially in the rapidly evolving landscape of cloud services. He is committed to working with companies to assess their voice and data systems in an effort to remain agile and competitive in the marketplace. When he's not creating value for customers, Mike and his family spend time outdoors and like to take in the arts. Mike is a consummate hobbyist including sports, boating and the outdoors. He loves to talk sports and is an avid Warriors fan.