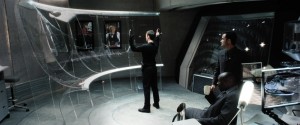 It should come as no surprise that science fiction writers have often provided early ideas for future technologies. From the advanced submarine imagined by Jules Verne in his 1870 novel Twenty Thousand Leagues Under the Sea to the gesture-based user interface in the 2002 Movie: Minority Report. There are countless examples of science fiction works that have foreshadowed, or even inspired, the development of real technologies. For the purpose of this post, I will focus on some notable similarities in films depiction of how people and organizations communicate and how it relates to actual communications in the real world.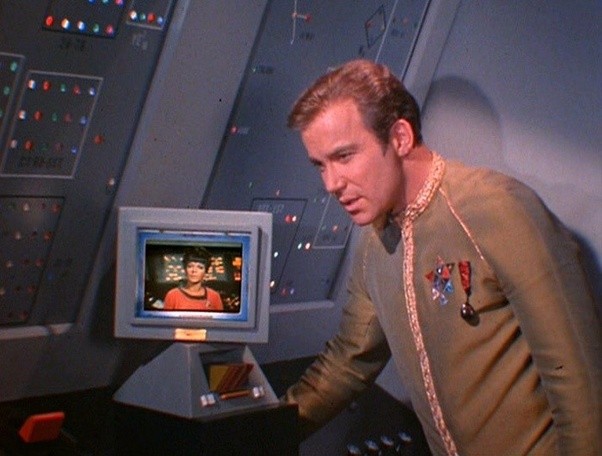 Star Trek is set in the far future the year 2364, the above mentioned Minority Report is set in 2054 so what is their depiction of modern communications? Most all science fiction films depict a heavy amount of video conferencing between organizations and its people or even between two individuals. Interesting, that science fiction writers imagine a world 300 years beyond our current time where video conferencing is commonplace and preferred method of communications. In todays business world video is readily available on smart phones, desk phones, laptops, iPads and conference rooms. Most conference calls however, when video is offered, are often met with responses such as, "no thanks, I don't want be on video" or something similar. In large part, despite the forecasts that video will be huge in the future (Cisco basically bet the farm on it) most companies have yet to embrace the technology. One could venture a guess that maybe some people are working from home and haven't gotten dressed yet. Or maybe they just want to multitask during the presentation and don't want anyone to know. Maybe its just that old habits die hard, but whatever the reason business has been slow to adopt video. In the movie Star Wars, the writers take video communications even further using 3D hologram images of people remotely communicating with each other, rather than just flat video.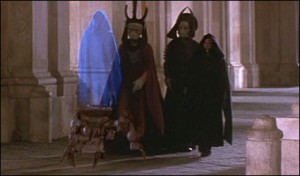 In my professional life as a voice and data networking consultant, video is becoming more accepted as businesses deploy Unified Communications but in my personal life, I have found video to be a critically important and useful tool. That might sound a bit extreme but let me explain why. My oldest daughter graduated from high school this past summer and moved to Southern California to play college soccer. The university she attends is about 7 hours away and communicating with her on a regular basis, helping her overcome home sickness, just plain being involved in her life is so much better with Facetime or video conferencing. We connect with her on a 27" monitor in my home office and its awesome! Not quite as good as being in the room but pretty close. I am able to see her, recognize her emotions, discuss typical issues of the day as though she was sitting right here with me.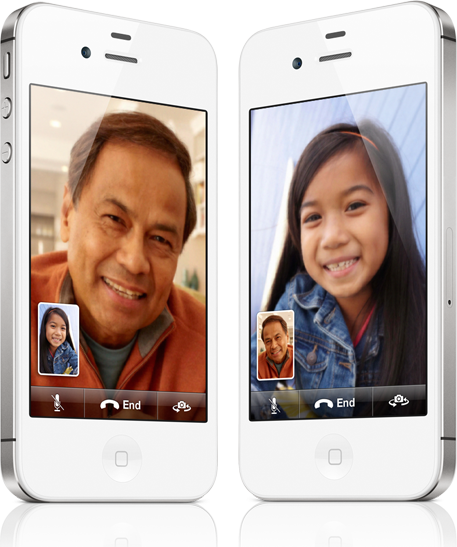 Beyond person to person communications video has also been depicted in movies in other ways. In Ironman video and holographic displays appear in Iron Man's suit as he communicates with his friends. Its used as a tool to display diagnostics and other statistical data. In Total Recall the main character uses a smart watch to produce a hologram of himself to deceive his foes. In Lost in Space Will's school teacher appears as a hologram to take him through his lessons. Movies seem to have nailed it when it comes to how our kids today communicate. You might have noticed that the next generation consumes video more than any other generation ever has. If you have a teenager, you know what I'm talking about. Sure they chat via text on a constant basis but if they really like the person on the other end, its Snapchat or Facetime. They visually record their life and market their image all day long using Twitter or Instagram. My 16 year old son consumes Youtube like its television. He watches how-to videos, he learns his favorite soccer player's or snowboarder's tricks watching video, he knows more about my digital camera than I do, all from video. Video and video conferencing are powerful tools that businesses need to embrace. There are countless uses, a few examples might be bank branches communicating with their board about home loans, remote employees keeping in touch with their peers, rather than being out of sight and out of mind, sales people can communicate with and present solutions to their customers who are geographically spread across the country. We no longer live in a world where business is done locally. Its no longer a place where you go to church with your banker and coach baseball with your grocer. We now do business across state lines, across different continents and online. Amazon will likely have stronger Christmas sales than many local retailers. Most of us bank at least to a small degree with a large bank headquartered hundreds of miles away.
I think the movies in their forward thinking have gotten it right and most of us old school business people have fallen behind the times. Business is now done globally and video is what bridges the gap. It allows us to maintain local relationships even when we are geographically spread out. We might not be wielding light sabers or flying spaceships yet but we certainly have the tools to communicate like science fiction writers predicted. Business has always been and will always be about relationships so its time to embrace the technology that facilitates it.
Have you deployed video communications yet?
Download IT Trends for 2018 to find all the latest tools and trends for small business.
About the Author
Mike is CEO of Agility Communications and a telecom veteran of 20 years, having worked for CenturyLink (Qwest) and as an independent telecom consultant. His industry expertise makes him adept at advising businesses on telecom strategy, helping SMBs optimize their communications, especially in the rapidly evolving landscape of cloud services. He is committed to working with companies to assess their voice and data systems in an effort to remain agile and competitive in the marketplace.
When he's not creating value for customers, Mike and his family spend time outdoors and like to take in the arts. Mike is a consummate hobbyist including sports, boating and the outdoors. He loves to talk baseball, especially if it involves his favorite team, the Angels.
Connect with Mike on LinkedIn or read his latest posts on the Agility Communications website.