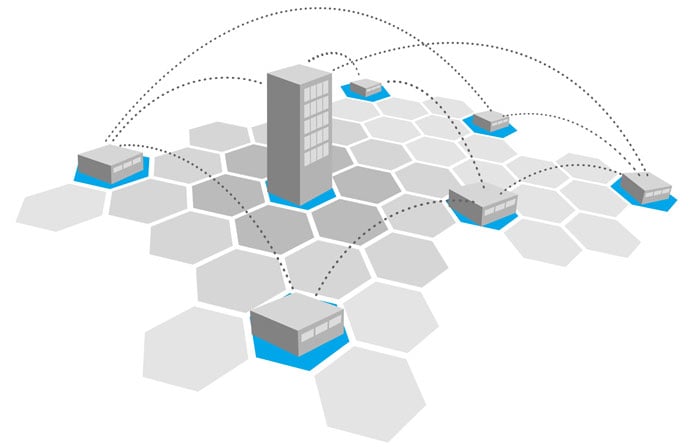 Now more than ever, businesses require reliable network connectivity and access to corporate resources. Connections to and from business units, vendors and branch offices are all equally important to keep the continuity when needed. Business runs all day, every day and even in off hours. Most companies run operations around the clock, seven days a week so it's important to realize that to keep a solid business continuity strategy, redundancy technologies should be considered and/or implemented.
SD WAN for most businesses is a better fit when used in a hybrid model. It's not really a good trade-off for private MPLS because of security but it's a great redundancy or load balancing technology. SD‐WAN enables IT and business managers to deploy Internet‐based connectivity (with its benefits of ubiquity, high bandwidth and low cost) easily, quickly and with quality, and reliability.
A hybrid WAN means that multiple technologies are integrated to deliver the end-to-end solution; this can include MPLS, VPLS, point-to-point circuits and Internet VPNs. Traffic flows between end users and applications can span multiple technologies and multiple boundaries of management responsibility.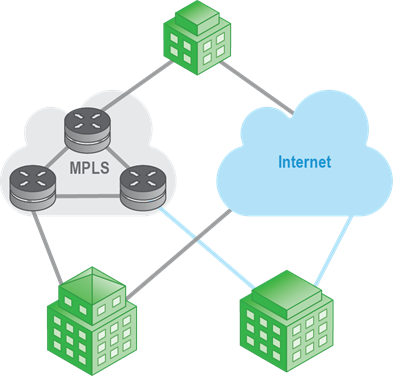 Software defined policies allow for traffic to failover between transport connections based on business requirements.
Instead of having an internet connection sitting idle as only a break-glass-in-case-of-emergency alternative SD WAN technology provides enough security and load balancing features to create a true hybrid WAN gleaming more value from that backup circuit.
This new secure WAN technology lets enterprises build networks that use multiple access technologies o dynamically routes traffic across the best available access technology, depending on real-time availability, performance, and customized policies.
SD WAN is an enabling technology that works well as a network redundancy solution providing more bang for your buck and decreasing the dependency on MPLS. Its not a fix all but is well worth considering at many branch locations.
about SD WAN solutions and how to deploy a hybrid network with network redundancy.